With over 40 years experience in the plastic industry and a strong family business already established in Hawke's Bay, this New Zealand manufacturing company are leaders in their field in the manufacturing and supply of injection and blow moulded products. They provide a number of beverage suppliers with plastic packaging products like bottles and food packaging.
As a business that manufactures food packaging, making sure that products are clean and sterile throughout the manufacturing process is paramount.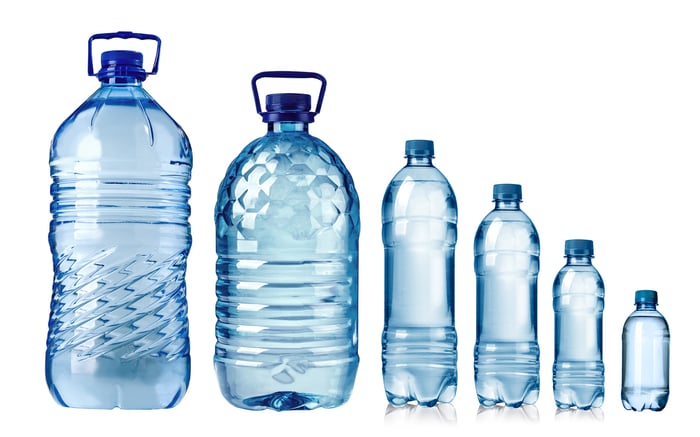 The challenge
The company's high pressure (30 bar) compressed air filtration elements had exploded causing risk to the factory production plant but also potential contamination to the finished product if it wasn't rectified. The incident was unexpected, and if not addressed right away would result in a halt in production, until the situation could be remedied.
Another factor that made this even more challenging was that the 30 bar filtration had been directly imported from a supplier in Asia and then installed by the customer. As there wasn't an existing New Zealand supplier for the range they needed to source an alternative that could quickly aid in fixing the problem, and supply any new filtration parts. Getting operational again and quickly so that business wasn't too badly affected was paramount.
While the filtration issue was specific to this company, critical breakdowns of compressor equipment could happen in any manufacturing environment where incorrect or substandard products have been installed, with no local support or maintenance.
The solution
This company needed an experienced compressed air supplier that could also provide regular maintenance services to avoid future breakdowns of vital factory equipment. We had previously been engaged to service and maintain this company's compressed air system, which included 3 screw compressors, refrigerated dryers and their 30 bar compressed air set up. Due to our local reputation of providing reliable service and a fast turnaround as well as access to global resources as part of the PneuTech Group, we were also asked to assist with the filtration breakdown.
This company needed to get back up and running as soon as possible so being able to provide them with a guaranteed one hour service turnaround, 24/7, 365 days a week was also crucial to this business. We were able to send out a compressed air technician to their factory to find the faulty filtration element and provide some next steps to get the factory back up and operating.
With the best interests of the business in mind, our first approach was to try and source a replacement part for their failed filter sourced from an overseas supplier, with an unknown brand. After trying all of PneuTech Group's global suppliers, as well as local competitors in Australia and New Zealand, we realised that the only solution was to supply a new filtration set-up and ultra-fast at that!
We sourced a European made PneuTech filtration system that featured second-to-none quality and performance, with a design pressure of 50 bar. Complete with auto condensate drains and differential pressure gauges to help inform factory staff of when elements reach saturation point and need replacing (to avoid failure again) the new filtration provided a higher efficiency and more reliable filtration solution than what the business had previously.
With only three days to go, we worked with our suppliers into the weekend to get the job done. DHL couriered an entirely new 3-stage Class-1, 30 bar filtration set-up into the factory. The filtration was delivered and re-fitted to the existing high pressure air line system and made operational inside the given timeframe.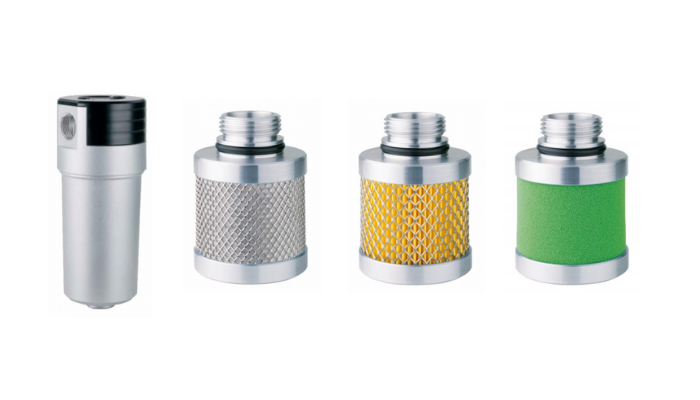 Pneutech filtration system & elements used in the new filtration set-up.
The results
Immediate benefits were the fact that the bottle manufacturing line could begin again, staff were re-employed, customer orders were satisfied, and the revenue stream began again, minimising losses to the business.
Longer term benefits can be seen with the Class 1 ISO air quality standard being maintained, resulting in consistent quality control and less waste from rejected product. The superior quality filtration also meant that the air pressure drop was less than before, so long term the company could see some benefits from their compressors operating at lower pressures, ultimately requiring less energy for the same air delivery.

The largest long term benefit is the peace of mind that Industrial Air Systems stock back up parts for this specialist filtration – on the shelf in New Zealand, substantially reducing the risk of this breakdown and lost productivity again!