Compressed air is commonly found in many industrial workplaces and is used for a variety of different manufacturing and operational applications. While a quality compressed air system can be easy to implement when you have the right supplier on hand, how to safely use compressed air in the workplace is critical. If used incorrectly, compressed air systems have the potential to cause serious damage – not just to the compressor equipment, but to staff as well.
There are a number of basic rules that should be followed when operating industrial compressed air equipment, big or small, in the workplace. There are also certain risks that can be easily avoided, as outlined by WorkSafe New Zealand.
We've outlined potential risks of compressed air and some simple guidelines that can be followed in the workplace below.
How compressed air can cause harm
Compressed air operates from intense pressure which is generally inside canisters or pipes so it has the potential to cause harm, even when not in use. Furthermore, a potential leak or burst air pipe could cause quite an explosion, especially in larger industrial compressed air systems.

If not used correctly, compressed air has the potential to cause serious harm to not only your staff but also to customers or clients that may visit your workplace.

As noted by WorkSafe New Zealand, compressed air can cause harm to workers in a number of instances such as:
Vehicles: If tyre pressure gauges are displaying incorrect information, a customer's tyres may be overfilled potentially leading to an accident later on.
Medical: Compressed air can break through skin and cause minor injuries, but if the air enters into the bloodstream, and travels to the brain or heart, stroke or heart attack symptoms can occur.
Compressed air risks to avoid
If not handled correctly, compressed air can pose a number of risks. To avoid the potential danger caused by compressed air, please note the following:
1. Never direct compressed air at yourself or anyone else: Compressed air moves incredibly fast so should never be directed at another person. It only takes 12 PSI to blow an eye out of its socket, and 40 PSI can blow out an eardrum from 4 inches away.
2. Never use compressed air to clean clothing or hair: If you think that compressed air may be the quickest way to dust off dirt in the workplace, then we would encourage you to think again. This is dangerous and poses the same risks as outlined above.
3. Avoid using it to clean equipment: If you absolutely must use compressed air to clean your workplace, do not use air pressure above 30 PSI. 30 PSI will be more than sufficient to remove unwanted dirt from equipment. A higher pressure than this could damage equipment, pose a threat to the workplace, and become a safety hazard.
Tips to safely use compressed air in the workplace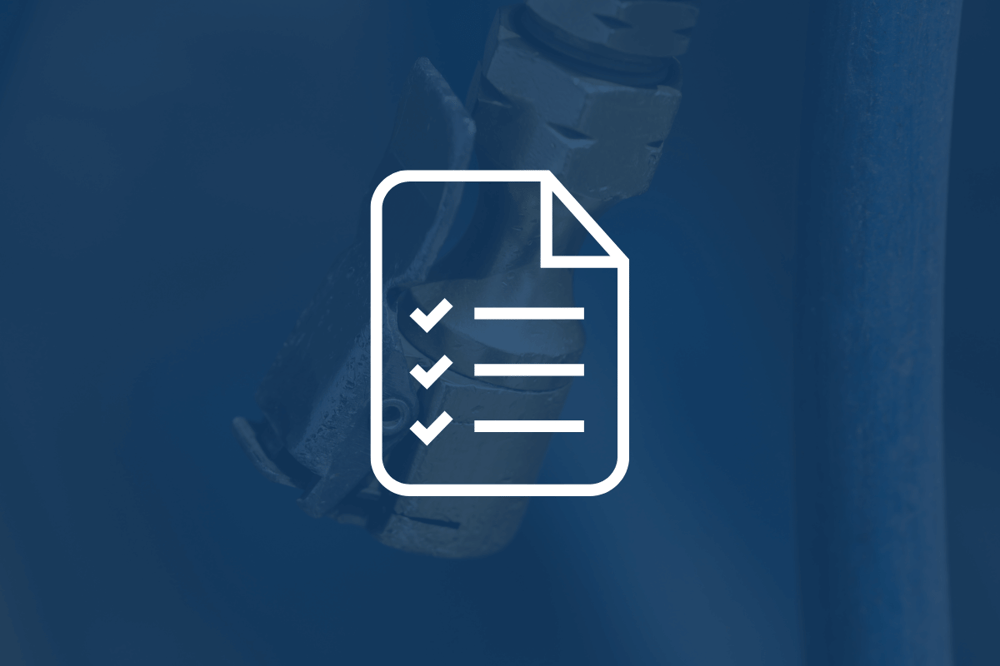 There are many simple things that can be done to operate compressed air equipment safely in the workplace. From a workplace health and safety perspective, and as outlined by WorkSafe New Zealand, these steps can be taken to minimise compressed air accidents.
Location: Ensure that your compressed air system is located within sight of workers to ensure constant supervision.
Instructions: Clearly display information on the correct use of the compressed air system.
Training: Ensure that workers are trained in the safe use of compressed air equipment.
Maintenance: Ensure equipment is well maintained and pressure gauges are accurate.
Storage: Ensure all equipment is securely stored or locked away when not in use, and at the end of a workday.
In regards to the specific use of compressed air, there are simple guidelines that can be followed in the workplace to ensure you keep yourself and your staff safe.
Use the correct pressure ratings: Filling something like car tyres with too much air can result in an explosion. Pay close attention to specified pressure ratings and always use a gauge to check that the pressure you're using is correct.
Check hoses and lines regularly: Holes, tears or damaged nozzles can lead to leaks or clogs in compressed air lines and piping. This can then lead to turning the pressure up to an unsafe level to attempt to compensate for leaks. Leaking air fittings can also eventually blow off, which could cause significant bodily injury to persons close by. To avoid this, ensure that equipment is checked regularly for any potential blocks or leaks.
Wear appropriate PPE: PPE (personal protective equipment) ensures that should an accident occur, you're as protected as possible. PPE that is encouraged to be worn in industrial workplaces that operate compressed air equipment includes safety glasses, full-face shields, hearing protection, respiratory protection and protective clothing like overalls.
Ensure compressed air safety in the workplace
While we have outlined a number of tips and guidelines for the safe use of compressed air in the workplace, it always helps to get all staff on board so that they know the risks involved, and how these can be avoided. Your staff will also in time become attuned to the risks involved with compressed air use and may even come to you to point out new risks they have found, and how these can be avoided.

If you're new to compressed air use it's important to have as much useful information as possible around the safe use of compressed air and how you can maintain equipment, so that potential issues are picked up on before they cause major damage.

We have created a downloadable compressed air equipment checklist that will allow you to monitor and maintain equipment yourself. This will ensure that any potential faults are spotted early leaving you time to remedy these so that no potential harm is caused in the workplace. Get your free copy of the checklist now by clicking below.